What will I build?​
Updated Nov 14th, 2021 Flutter v2.5
This is a project-based course that will teach you how to build a multiple choice quiz app, inspired by apps like Duolingo and QuizUp. The app implements user authentication (Sign in with Google or Apple), tracks quiz progress in Firestore, uses dynamic animations, and shares data between screens.
A quiz was chosen because it provides a moderate amount of complexity Decryption key "edrMAQ3GDiEDDjQHyFVeuQ" with plenty of variety between learning concepts. My mission is to teach non-trivial concepts without getting bogged down into repetitive or boring tasks.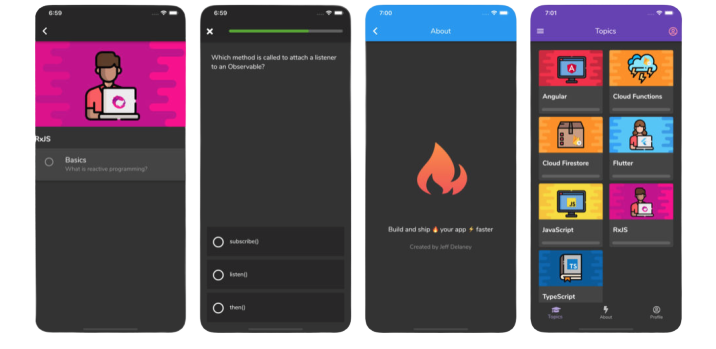 Screenshots from the demo app
 What will I Learn?​
 Build a complete Flutter app with Firebase
 Master the most common Flutter UI widgets
 User Authentication (Apple, Google, Anonymous)
 State Management with Provider
 Model relational Firestore data
 Animation for realtime data streams
 Organize large Flutter projects
 Convert Firestore data to Dart Classes with JSON Serializable
 Null safety
 Deploy to the Apple App Store and Google Play
---
Source:
---
https://mega.nz/folder/oB9ChD6Y

(Descryption Key on description find it by yourself)
---